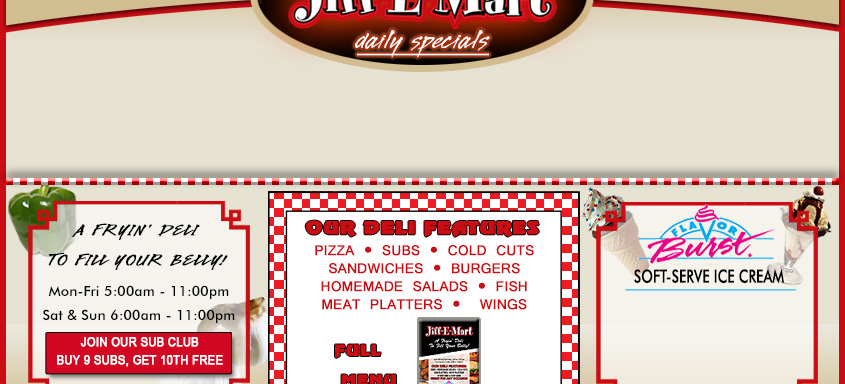 Jiff-E-Mart is proud to introduce Jiff-E-Chips! Made fresh daily from wholesome potatoes, our Jiff-E-Chips are all the rage. They are available in ten mouth watering flavors at our stores and made with no artificial flavors or preservatives. So whether you just need a snack or are planning that special event or party that needs some unique homemade fun food, Jiff-E-Chips are just what you need.
New Super Specials Foot Long Cold Subs $6 Tuesdays
60¢ each Chicken Wings Thursdays
8 Cut Cheese Pizza $8.99 Friday
© 2016 Jiff-E-Mart. All Rights Reserved.
Site Design by
Platinum ITS